Experience Make the Difference
Beautifully Coded

User friendly Design

Standerd open source pattern follow during application development.

Cloud Based Application

Multilocation Access

No Dependancy !! No Hardware require !! Cloud application from multilocation in one click.

High Speed Performance

High Productivity

Better Useability Better Beneficial
Exclusively by Webdiya
To carry on the business of providing research solutions and development services related to any kind software, ERP, cloud based CRMs, Window and Web enabled applications.
Software Development

It is easy, adaptable, affordable Software application development for any kind business ...

Mobile Application

High-tech mobile app by merging skills with a devotion to prepare the most excellent applications ...

Ecommerce Portal

Build eCommerce website portal on a secure, robust platform & latest trend technologies ...
Explore All Servicees
Dedicated technology experts, service professionals and partner ecosystem team to meet the unique needs of small business to international companies with tailored offers that address the requirements of various market segments and industries.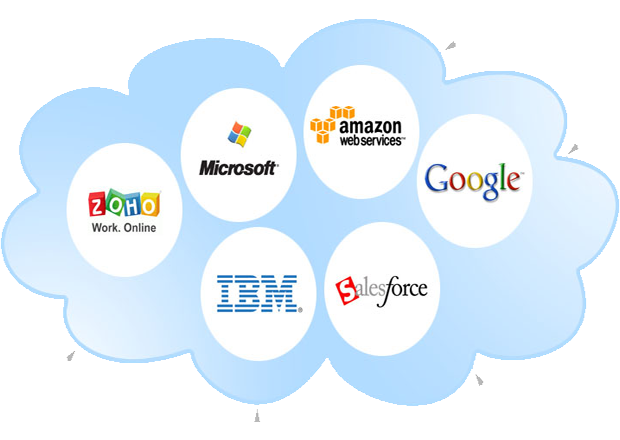 Google Cloud Platform works
Google Cloud Platform is a set of modular cloud-based services that allow you to create anything from simple websites to complex applications.
Cloud Endpoints
Compute Engine
Cloud Datastore
Engineered for the most Demanding Requirements
The Amazon Web Services (AWS) Free Tier is designed to enable you to get hands-on experience with AWS Cloud Services. The AWS Free Tier includes services with a free tier available for 12 months following your AWS sign-up date, as well as additional service offers that do not automatically expire at the end of your 12 month AWS Free Tier term.
Supporting Virtually any Workload for Over a Million Active Customers in 190 Countries
Customizable CRM software for any business. Zoho CRM gives you a 360-degree view of your complete sales cycle and pipeline. Identify trends, spot opportunities, increase efficiency, and reduce costs with the right answers, right now. Salesforce's CRM India's Small Businesses get access to all the top features and capabilities available to some of the world's largest companies.